STAINLESS STEEL WIRES
SS Wire Manufacturer, Stainless Steel Wire Manufacturers India - JAY JAGDAMBA LIMITED
Shree Jay Jagdamba Stainless Steel Ltd:- Stainless Steel Wire Manufacturers Mumbai India, Alloy Steel Wire Suppliers, Carbon Steel Wire Stockist, Mild Steel Wire Stockist Suppliers Mumbai India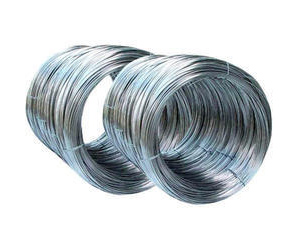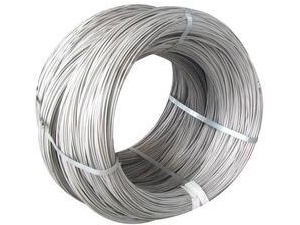 JayJagdambaProfile Engineering component Ltd. Produces excellent quality of Stainless steel wire by using fines raw material, state of the art manufacturing facility and highly skilled manpower.

Thick and Medium size wires are produced in various grades,finish, temper for wide range of application.

Jay Jagdamba produces Spring Wires with characteristics like smooth surface, high corrosion resistance, high fatigue strength. Springs wires are suitable for producing various types of springs like compression springs, Extension springs, Torsion springs and wire forms.

Cold heading wires are suitable for application like Screw, Bolts, and Nuts, Reverts for industries such as Automotive, Household, Aviation and Construction. EPQ wires are suitable for making Kitchenware, Basket, Cable tray and Trolley with final process as electro polishing. Clean, Degreased & Defect free surface results in very lustrous appearance when electro polished.

Spoke wires is used for manufacturing of Spokes for Bicycle, Motorbikes, Car wheels and Umbrella. And Nail wires are used for automotive, household and construction industry. Electrode core with controlled chemical composition for achieving high corrosion resistance and excellent welding characteristics. Mesh wire is extensively used in producing wire mesh, welded wire mesh and conveyor belts.
| | |
| --- | --- |
| Size | 2.5mm – 9.00mm |
| Grades | 201, 201cu, 302, 302 HQ, 304HC 304L, 304H, 316L, 316Ti, 420,430L |
| Finish | Bright Drawn, Bright shiny, Matt Drawn, Coated, De-coated, Soap Drawn ( Skin Pass ) |
| Temper | Soft, 1/8 hard, ¼ hard, ½ hard, ¾ hard, full hard |
| Tolerance | As per ASTM and EN Standard |
| Packing | Coils of 250- 500 kgs, Coils are wrapped in Plastic film Or HDPE |