BRIGHT ROUND BARS
SS Bright Bar, Stainless Steel Bright Bar Manufacturers India - JAY JAGDAMBA LIMITED
Shree Jay Jagdamba Stainless Steel Ltd:- Stainless Steel Bright Bar Manufacturers Mumbai India, Alloy Steel Bright Bar, Carbon Steel Bright Bar, Mild Steel Bright Bar, Bar, Square Bar, Flat Bar, Hex Bar, Bright Bar, Forged Bar, Round Bar Stockist Suppliers Mumbai India
Stainless Steel Bar, Square Bar, SS Flat Bar, AS Hex Bar, CS Bright Bar, Stainless Steel Forged Bar, Stainless Steel Round Bar, Stockist, Suppliers, Distributors, Dealers, Stainless Steel Bright Bar Manufacturers India, Alloy Steel Bright Bar Manufacturers India, Carbon Steel Bright Bar Manufacturers India, Mild Steel Bright Bar Manufacturers India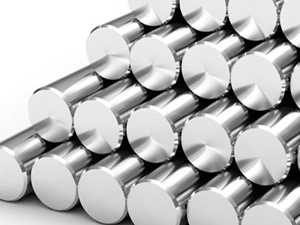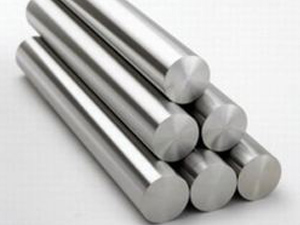 We are producers for wide range of Stainless Steel Bright Round Bars, Available in different specification, our range finds usage in various industrial applications. These are appreciated for optimum strength, dimensional accuracy and perfect finish.

STAINLESS STEEL BRIGHT BARS
Process :
We produce Bright Bars by using following process
Cold Drawn Bright Bar: Dia. 2.5 mm to 14 mm. Annealed, Pickled, Cold Drawn, Centreless Ground & Polished.
Peeled Bars: Dia. Ø15 mm -120 mm. Peeled, Straightened, Centreless Ground & Polished.
Surface finish 0.5 µmm to 1.5µmm max>
Straightness upto 0.5mm/ mtr to 1mm /mtr. 240,400,600 Grit Belt Pol
Heat Treatment :
Soft Annealing, Solution Annealing, Oil & Water Quenching, Hardening & Tempering & Normalizing.
Quality & Inspection :
Each Bar is tested for size tolerance,Ovality,length and Roughness.
We issue EN10204/3.1 Certificate as per ADW0
All required Mechanical and metallurgical tests are carried out at our works.
Bundles are made of 500/1000kgs each packed in HDPE sheets.
Container is fumigated before stuffing. All wooden box /blockes are also fumigated.
Free from any internal defects
Each lot is tested and ensured that material is free from Radio active contamination.
Features :
High strength
Dimensional accuracy
Corrosion resistance
Chemical resistance
Durable